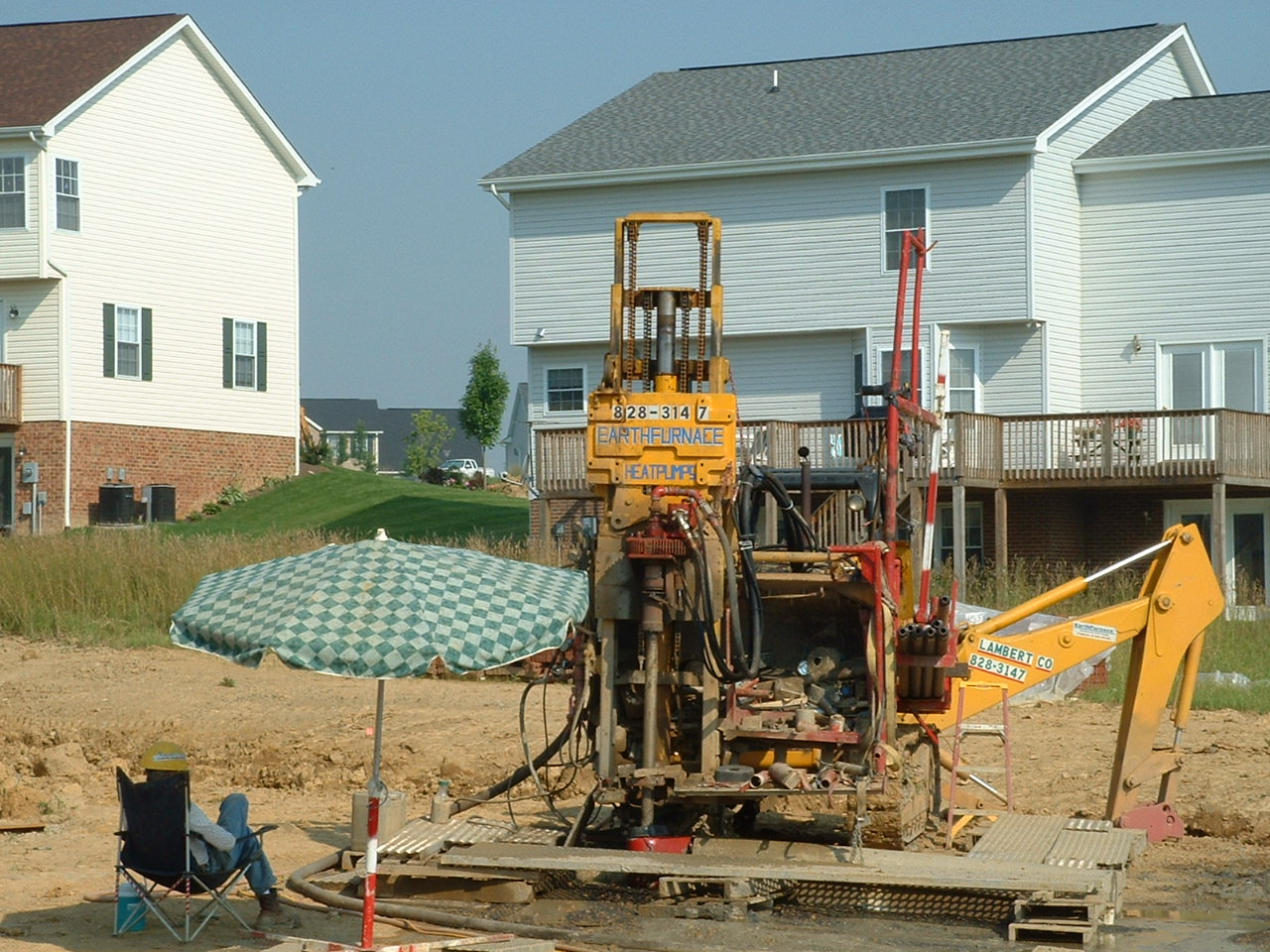 Our Founder and CEO, Ken Lambert, with an EarthDrill™ at a commercial site in Virginia
It almost does the whole job by itself!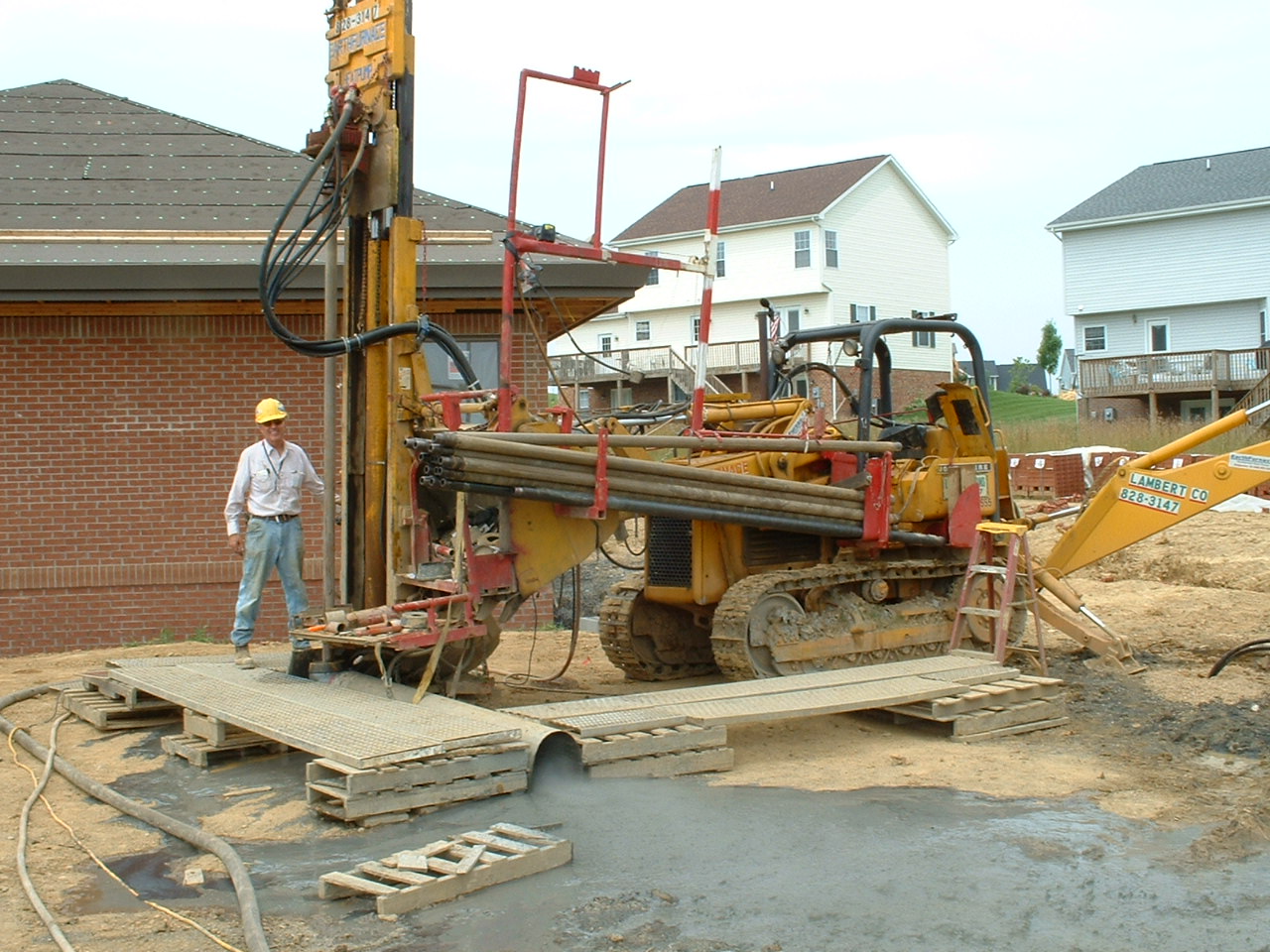 Ground-Source Heat Pump installation is a ground-floor opportunity waiting for you. Now the right equipment for the job is available. Our EarthDrill™ can drill vertically or at an angle (we even used one once to drill horizontally to install a set of water lines). Bore holes up to 3 inches can be drilled in solid rock, partial rock, clay, mixtures, etc. Since the work already requires a digging machine with reasonably strong hydraulics, the EarthDrill™ can be attached to your front-end loader (see picture above) or backhoe. The drill head is hydraulically powered, a third party air compressor is used, and water and grouting systems are usually used.

Key Benefits
| | |
| --- | --- |
| | Specifically Designed for the Ground-Source Heat Pump Driller |
| | Backhoe or Front Loader Mounted |
| | Very Powerful yet Small |
| | Can Drill Rock, Clay, Mixtures, etc. |
Pricing
Description
SKU #
Price
Drill with drill stems and hammer

(requires hydraulic and air power)

ED-1DSH
$145,000
Casing advancer system
ED-2CAS
$10,000
Grout system
ED-03GS
$10,000
Water systems
ED-04WS
$2,000
Air Compressor
ED-05AC
$18,000
Get in the business before everyone does!