How good is the air you breathe?
Indoor air pollution has been identified by the EPA as one of the five most urgent environmental problems facing the United States. Don't be oblivious to the biological pollutants found indoors, including molds, bacteria, pollen, dust mites and animal dander. Most homeowners are unaware that pollution may be worse inside the home than outside. What you need is a high-efficiency air filtration and ventilation system. Energy-efficient home improvements may qualify homebuyers for an energy-efficient mortgage, which allows lenders to use a higher-than-normal debt-to-income ratio to calculate loan potential.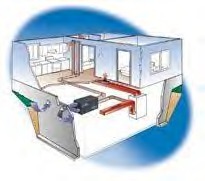 The American Lung Association's Health House Project addresses the issue of air pollution inside the home and we are trained to help you. We recommend you install an energy recovery ventilator (ERV) with moisture control and air filtration. Outgoing stale indoor air passes through a heat exchanger along side incoming naturally fresh outdoor air preserving energy. Building damaging moisture from appliances, showers, and occupants is controlled. Air is filtered. Better health is on the way!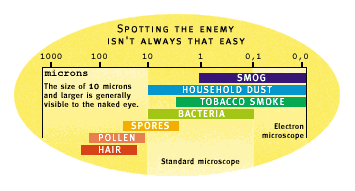 Key Benefits
| | |
| --- | --- |
| | Moisture control at your fingertips |
| | Indoor air is cleaned |
| | Energy efficiency is maintained |
Pricing
| Description | SKU # | Price |
| --- | --- | --- |
| Small House | ervs | $3,800 |
| Medium House | ervm | $7,200 |
| Large House | ervl | $9,800 |
For more information click on the following links and then return to our site using the back button on your browser or using our address www.EarthFurnace.com: www.venmar-ventilation.com and www.healthhouse.org